▲ Growing with Taiwan, Striving for Excellence
Established in 1947.

Starting from a small storefront called "Shung Ye Hang." that engaged in importing glass and spare parts for automotives, Shung Ye Group has participated the economic growth in Taiwan for over 70 years.
Based in Taiwan with a view of world, Shung Ye Group grew at a steady pace in its professional field and won public praise for its reputation, without ever forgetting its fear for backsliding within the past 70 years.
In reliance on customer satisfaction and self-demand for absolute professionalism, Shung Ye Group – by its willingness to face challenges – has step by step evolved into one of the most influential enterprises in Taiwan today.

In year 2005, Shung Ye Group's gross revenues reached NT$39.1 billion dollars, and was listed as the top 50 business groups in Taiwan. Shung Ye's share in Taiwan's diesel engine commercial vehicle market stands in the first place for a period of more than 25 successive years.


▲ Professional Specialization and Satisfactory Services
Customer satisfaction is Shung Ye Group's unvaried target. Shung Ye has been devoting itself to providing the most heartfelt services in various business areas by virtue of professional specialization.
Right from the beginning stage when Shung Ye Co. was established, Shung Ye has under the superintendence of founder Mr. Lin Nai-Weng who targeted transportation vehicles and related products as the major area of focus for future business development.
​
As time went by, Shung Ye gradually built up an island wide service network based on its management principle of "retaining foothold in Taiwan with a view of world" and earned a reputation as a "close friend to the transportation industry" for its sincere and dependable attitude as well as its professional and cordial service; in response to various customer needs due to subsequent extensions of its business scope over years, Shung Ye gradually added more products and types of service by acquiring distribution rights of top-notch products from companies in Japan, the United States and Europe. Through technical exchange and cooperation with the original manufacturers, Shung Ye's business thrived, and its organization and scale magnified, year-by-year. It was not until then, the lead position of Shung Ye in the transportation industry was affirmed.
​

▲ Adherence to Expertise, Dedication to Sustainability: Shung Ye Group's Management Philosophy
Taking "adherence to expertise, dedication to sustainability" as its management philosophy, Shung Ye holds fast to the idea that "the company must lead the way for customers – orientating ourselves to customer voice is the only thing that matters," and takes pride in entertaining customers through professional, heartfelt and quality services.

Harvested from painstaking efforts over the years, Shung Ye Group now retains close to 3,000 employees, 80 seamless sales outlets and service centers, plus a cornucopia of technicians with technical know-how synchronized with the skills the original manufacturers possess, and cutting-edge service equipment.
Opened in October 2006, Shung Ye Chung-Li Sales/Service Complex is a multi-purpose, omni-bearing automotive zone with total expenditure of more than NT$1 billion dollars. It combines vehicle exhibition, repair and maintenance, parts logistic center, vehicle inspection, and training center in one place. It is a mirror of Shung Ye's ability and sincerity to provide professional services and techniques.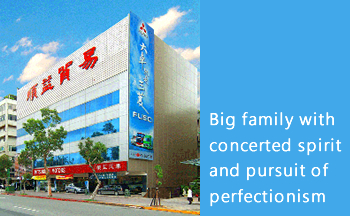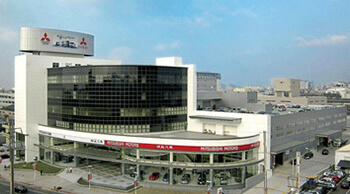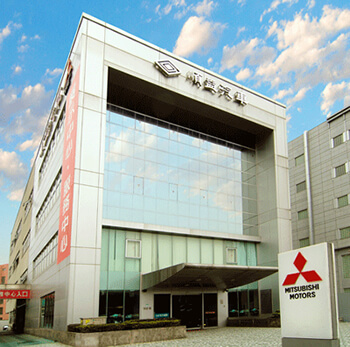 ▲ Social Responsibility:
In Loving Our Native Place; We Must Cherish Each Other's Culture
The N. W. Lin Foundation for Culture and Education
With its love for the local land descended from the founder and advocated by its leaders, Shung Ye never felt regretful for what it has done through the past years, and will continue to regard it as its duty now and forever to give back to society. Meanwhile, the encouragement from various social circles will be the driving force behind the company's unwavering social commitment.

Deep-rooted in the principle of "using what you've gotten from society on your own land," Shung Ye bears a strong sense of social responsibility right from the date of inception of Shung Ye Co. The founder Mr. Lin Nai-Weng donated in his personal name a building called Nai-Weng Hall to his alma mater Hsin-Tien Elementary School. In 1977 Mr. Lin Nai-Weng was elected as one of the R.O.C. Good Person and Good Deeds representatives, which is the highest governmental honor given to society.

N. W. Lin Foundation for Culture and Education established in 1985 lays a firm milestone for Shung Ye's devotion to giving back to society.
Besides, the company hosts or participates in various public welfare activities including world earth day campaign and country-wide movement, confers monetary awards to outstanding students and professionals, invites worldwide renowned groups to tour in Taiwan, and patronizes publication of excellent academic literature. Whether it is enhancing domestic social climates, promoting local culture and art, nurturing academic and vocational talents, or uplifting cultural and artistic levels of different domains, internally or externally through exchange or cooperation of culture and art, Shung Ye remains proud of its active presence in such activities. Composed by Honorary chairman Lin Chin-Fu and orchestrated by Professor Chien Nan-Chang, a march-rhythm wind music inspired by Taiwanese aboriginal music – 'Ella Formosa March' was first performed at the National Concert Hall on May 31,2006. Moreover, in order to promote this music to the public, a completed wind music converted by Mr. Chen, Yu-Chou, was then published.

Cultural preservation
Shung Ye Museum of Formosan Aborigines
In keeping with the company's claim to hand down local cultural traditions and stimulate mutual respect among different tribes through cultural exchange, the Shung Ye Museum of Formosan Aborigines was incubated by the N. W. Lin Foundation for Culture and Education under Honorary Chairman Lin's great efforts and sheer persistence. After more than 10 years of planning, with mountains of difficulties smoothed over by professional advice from domestic and overseas academic institutes and specialists, it finally came as Taiwan's first private-run Ethnology museum at the expense of approximately NT$1 billion dollars.

In June 1994 Shung Ye Museum of Formosan Aborigines was inaugurated, marking an epoch-making page in the promotion of local culture and art and the research of Formosan aborigines. In 1998, elected by 'Commonwealth' Magazine, Honorary chairman Lin Chin-Fu was chosen as one of the 200 most influenced persons in Taiwan's recent 200 years of history.

Education heritage
Schwanstein Kindergarten
In continuation of their care for the local land, Honorary Chairman Lin and his wife once again threw themselves into constructing the Schwanstein Kindergarten. Taking the external façade of the Neuschwanstian castle in Germany, the Schwanstein Kindergarten was set up with "esteem," "happiness" and "expectation" as its educational ideas. This represents the Foundation's aspiration to create an atmosphere capable of breeding talents with roots penetrated into the local soil.

The all-new Schwanstein Kindergarten began recruiting students in 2006.